Desert Safari & BBQ Dinner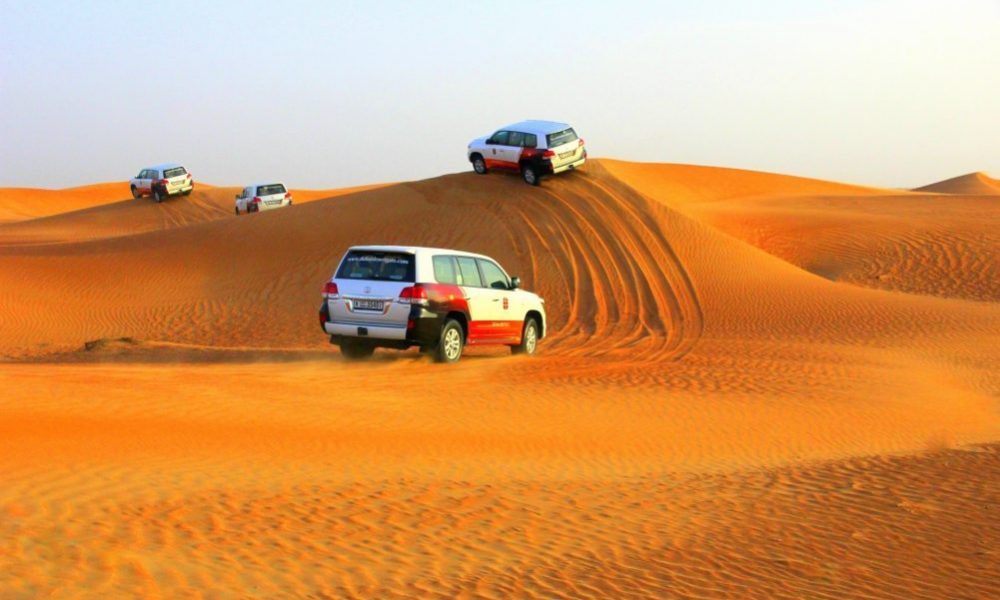 A Dubai Desert Safari & BBQ Dinner experience is an unparalleled adventure over the sun kissed golden sand dunes in a 4×4 vehicle followed by a magical evening in a traditional Bedouin camp.
As you leave the busy city behind, you will be enthralled by the gigantic sand dunes which form the Arabian Desert. After some dune-bashing and exquisite sunset views, you will be treated to a lavish spread of authentic Arabic fare in a traditional camp, where you can indulge in activities such as sandboarding, henna painting, camel rides and local attire trial. You will be entertained by belly dancers and folk dancers as you sit back and relax with an aromatic shisha under the star-lit skies.