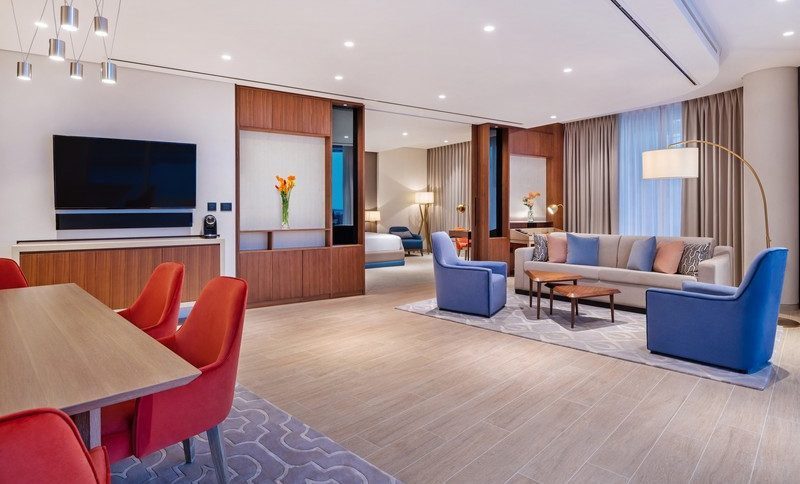 One Bedroom Terrace Suite
The lush greenery of the encapsulating golf course provides an oasis of tranquility in this contemporary modern one bedroom suite. Indulge in the airy spaces of the living/ dining rooms, the calming dwellings on the terraces, and the invigorating large bathtubs, walk in showers & double vanities.
The One Bedroom Terrace Suite are located on floors 1- 4 and are 168 Sqm and can accommodate 2 Adults +2 Children +1 Infant or 3 Adults + 1 Child + 1 Infant.
This Room has no amenities.