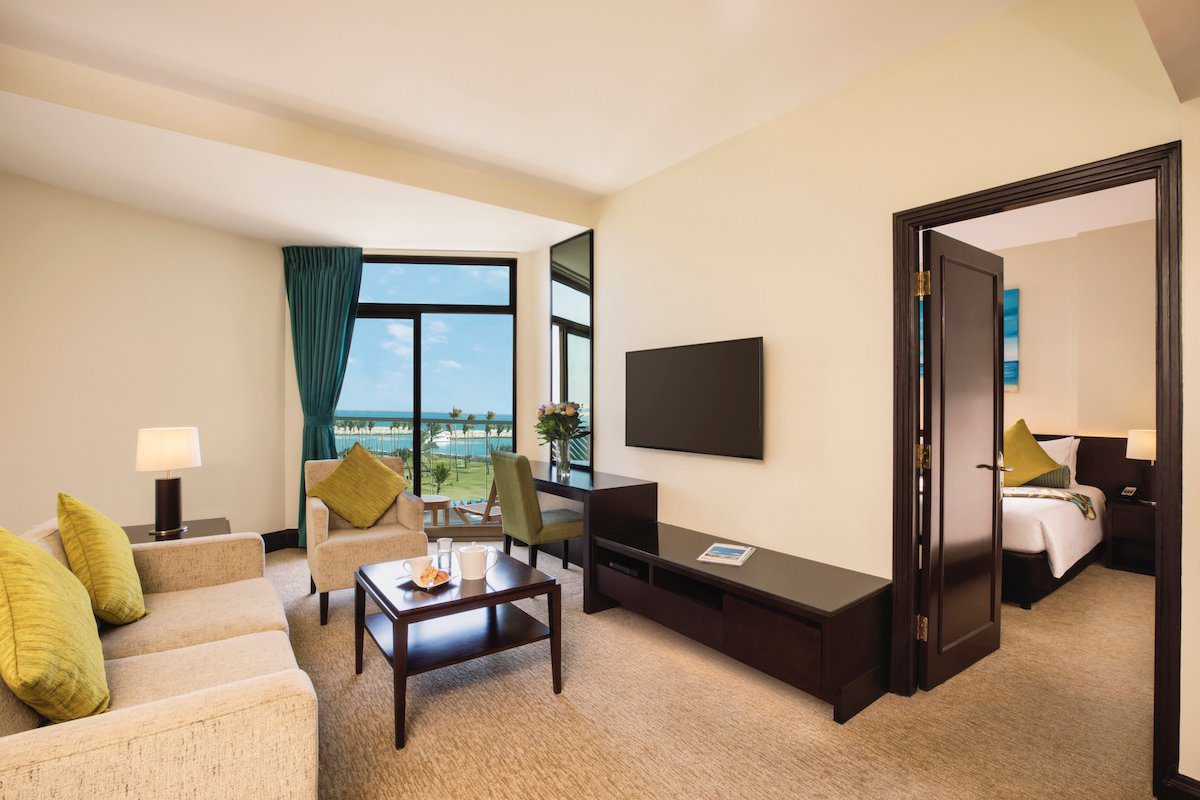 One Bedroom Family Suite
The One Bedroom Family Suite are a total of 60-square metres and include one bedroom, en_suite bathrooms and two balconies. Rooms can accommodate two adults and two children and an infant or three adults and one infant and are available with king or twin beds. Travel cots or pull out beds can be arranged on request.
This Room has no amenities.