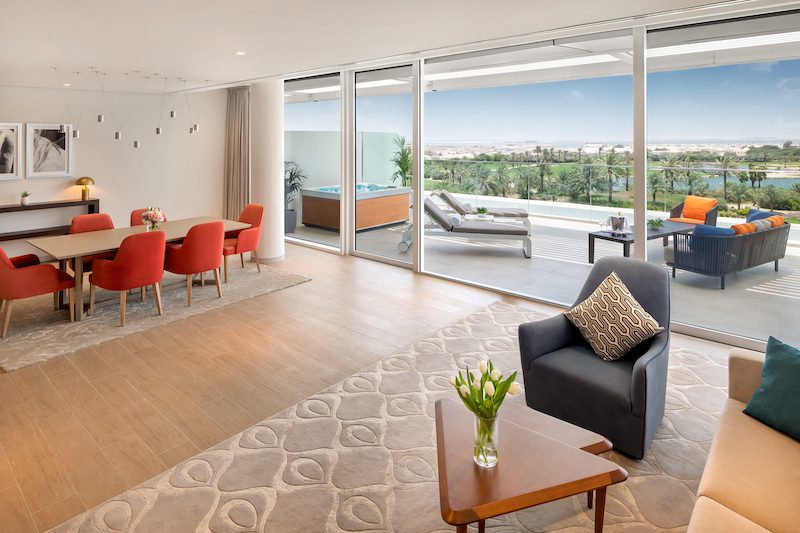 Two Bedroom Outdoor Jacuzzi Suite
Luxury in all its essence, this impressive suite on the 4th floor is ideal for families & entertaining with its spacious bright living room, dining area and guest powder room. The suite has its very own private jacuzzi on its expansive terrace with magnificent golf course views is exemplary for repose with daybeds capturing day starts & ends.
The Two Bedroom Outdoor Jacuzzi Suite is 250 Sqm and can accommodate 4 adults & 3 children under 12 years old or 6 adults.
This Room has no amenities.