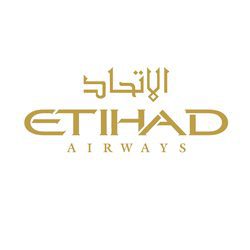 Etihad Airways is the national carrier and the second-largest airline of the UAE. Based in Abu Dhabi, Etihad Airways flies to more than 120 destinations in Europe, Asia, Africa, the Americas, Australia, and the Middle East from several UK airports including London, Manchester, Edinburgh and Dublin.
Etihad Airways' pioneering spirit and traditions of hospitality drawn from their home, Abu Dhabi, have been harnessed to create contemporary living spaces in the air, and provide all guests with unparalleled comfort and service.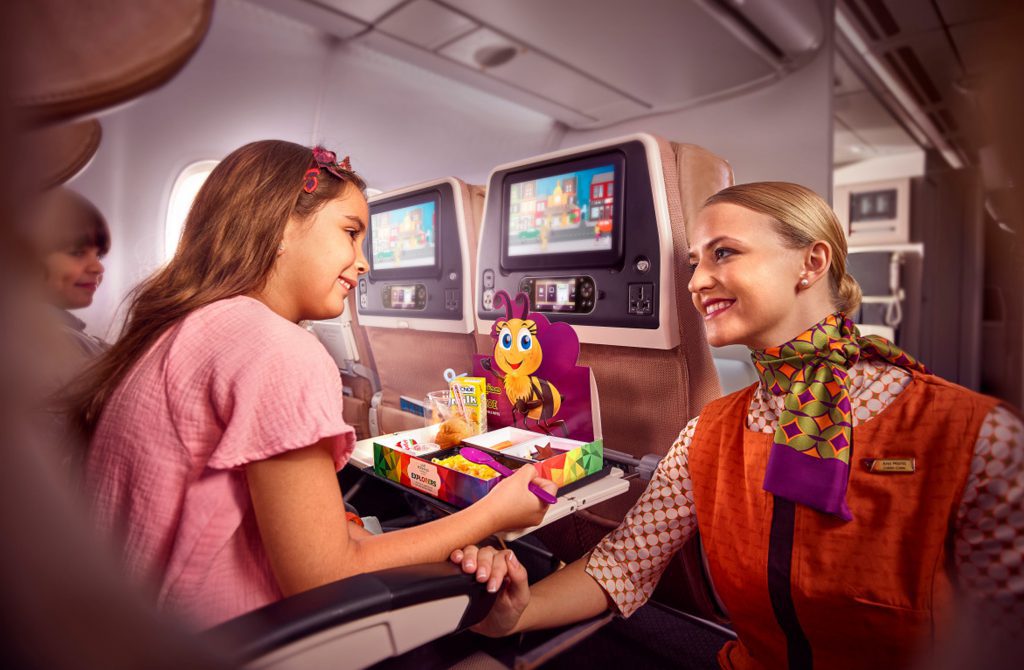 Etihad Airways
Economy Smart Seat is on A380s and 787 Dreamliner's and is the ultimate in smart design. The Economy Smart Seat has a unique headrest that provides a shoulder to lean on and adjustable back support for a more comfortable flight. The seat offers generous legroom and recline.
Business Class with Etihad is not business as usual. The Business Studios on our A380 and 787 Dreamliner offer more space to work, rest and play. They can be customised to suit every stage of your journey and are the embodiment of style, simplicity and functionality.
Etihad Airways Business Class has a unique dovetail design with forward and rear facing seats, offering you increased personal space. The modern design creates a sense of space and freedom, with direct aisle access and convenient storage spaces.
The seat converts into a comfortable fully-flat bed of up to 6 feet and 8 inches. Seat and aisle dividers offer more privacy and each seat has aisle access.
A380 Upper Deck is located on the Upper Deck of the A380 between First and Business Class, The Lobby seats up to six guests and is fitted with seatbelts, power supply and connectivity ports.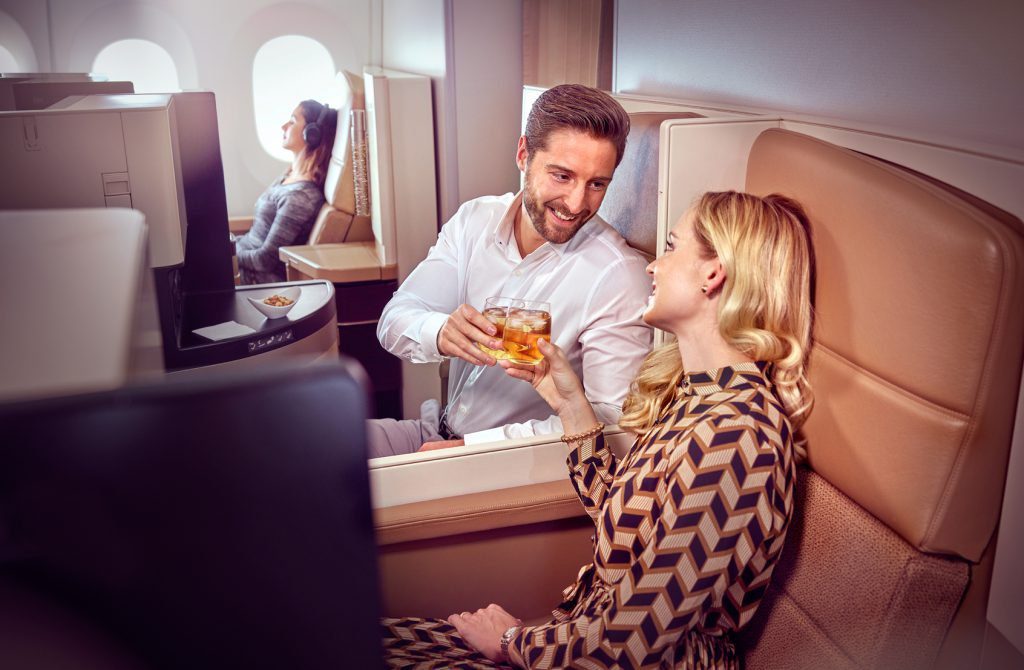 First Apartment on our A380
Etihad Airways have revolutionised First Class with the First Apartment. More than just a seat, it has a large leather armchair and separate bed of 6 feet and 10 inches. There is even space to walk around after closing the privacy doors. Six of the First Apartments are interconnecting, perfect for when you're travelling with a companion. Alternatively you might want to invite a travelling partner from First Class to join you in your apartment for a meal or a meeting.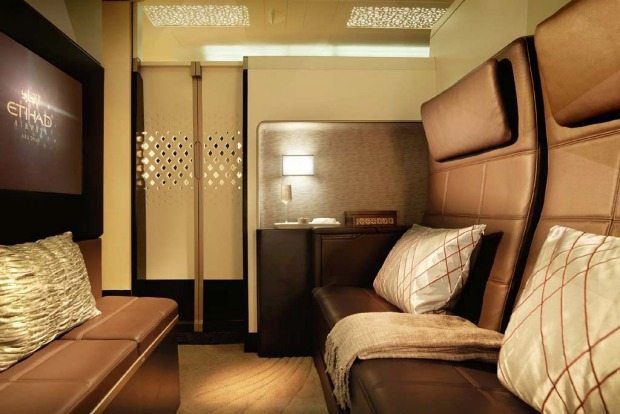 Etihad Airways The Residence is your three-room suite in the sky. With a living room, separate bedroom and ensuite shower room, it is the only three-room suite on a commercial airline, designed for two people travelling together.
The living room
The living room has a luxurious leather double-seat sofa and two dining tables. Enjoy an intimate meal for two, or watch your 32-inch flat-screen TV through noise-cancelling headsets, as you dine.
The Bedroom
The hallway leads to a bedroom with a 6-foot 10-inch double bed, with designer Italian bed linen. Get comfortable and watch a movie on your 27-inch flat-screen TV with noise-cancelling headsets or enjoy breakfast in bed among the clouds.
Ensuite Shower Room
Before landing, freshen up in your ensuite shower room with full-height shower, luxury amenities and bathrobes. A vanity unit with magnifying make-up mirror and hairdryer lets you complete your preparation for arrival.