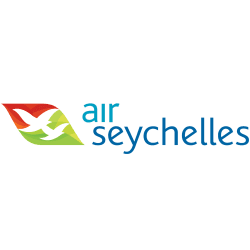 Air Seychelles international flights are operated by Airbus A330-200 and A320 aircraft. Enjoy the comfort of spacious seats with seat pitch of 32/33, adjustable headrests, PC power outlet and USB port (on selected aircraft). Sit back, relax and enjoy our warm hospitality and award-winning service.
On Air Seychelles there are a choice of up to 3 main meal choices as well as a complimentary selection of beverages. You will be entertained from the latest box office releases, popular TV shows, audio channels and CDs on your personal in-seat TV screen. Wi-Fi is available on A330 aircraft enabling you to stay connected during your journey. For your extra comfort, we offer blankets on medium and long-haul flights and a sleep pack containing a dental kit, socks, eyeshade and ear plugs on long-haul flights.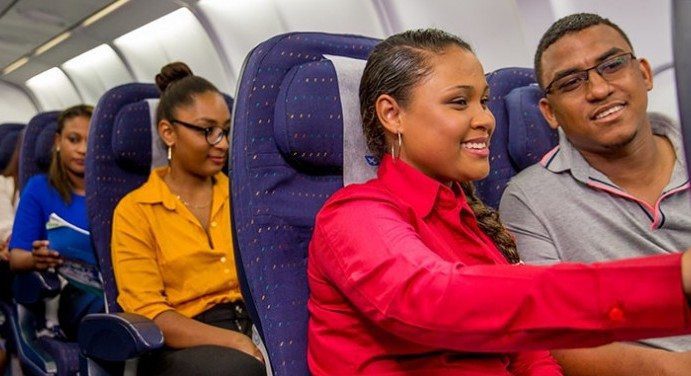 Sit back, relax and enjoy up to 2,500 channels of award-winning entertainment. Savour gourmet meals inspired by the region, and post social media updates in the air. Fill every moment with new experiences when you fly Economy Class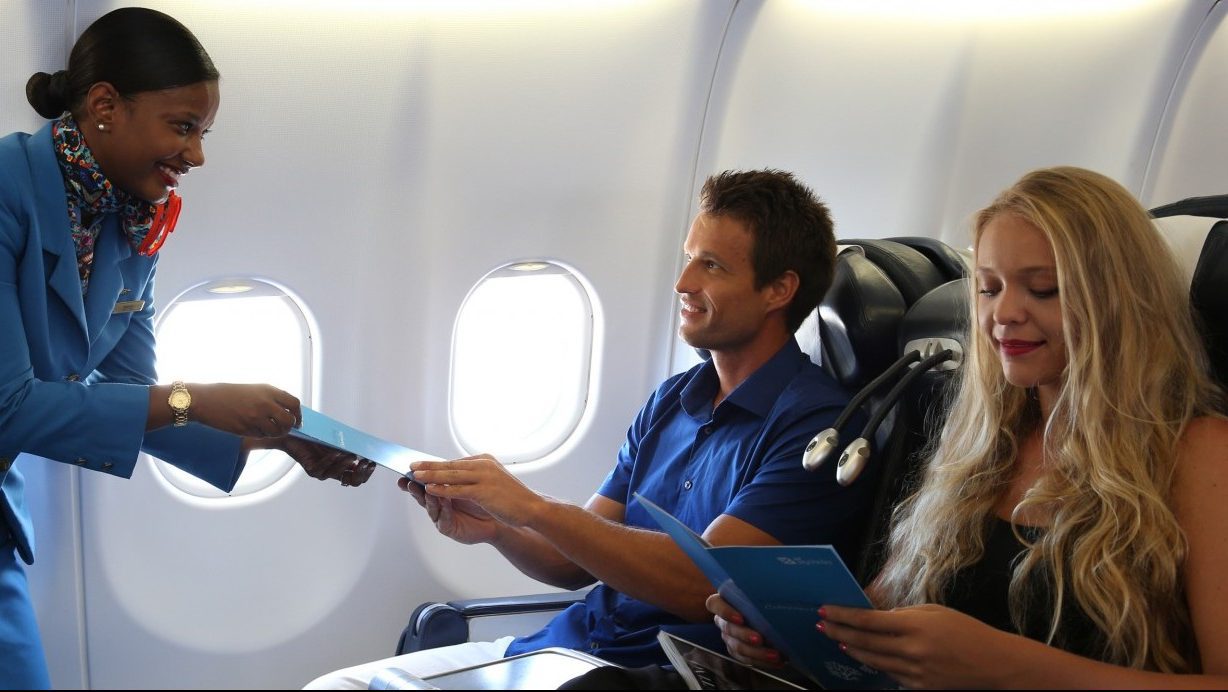 Sit back and relax in premium quality leather seats. Enjoy a world of space with a privacy shell around each seat, adjustable reading lamp, comfortable footrest, adjustable headrest, lumbar support and built-in massage functions. Business Class seats on board our A330-200 have an 82-inch pitch and convert into fully-flat beds.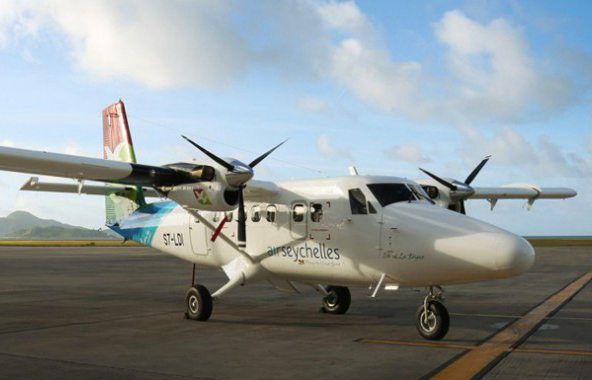 Air Seychelles domestic network is operated by modern Twin Otter aircrafts, ideally suited to island hopping and can carry up to 16 guests. Seychelles International Airport on Mahé Island is the gateway to the Seychelles and everything it has to offer. This busy international and domestic airport, set amid the backdrop of Mahé's majestic granite outcrop, is where your journey to the world's most beautiful archipelago will begin.